Ever since I was a nipper I have been protecting someone. I was the eldest of four brothers and my mum was always telling me "Look after your brothers." Every day before we left the house she would whisper those words into my ear; it was like a mantra. Walking my brothers to school I used to let my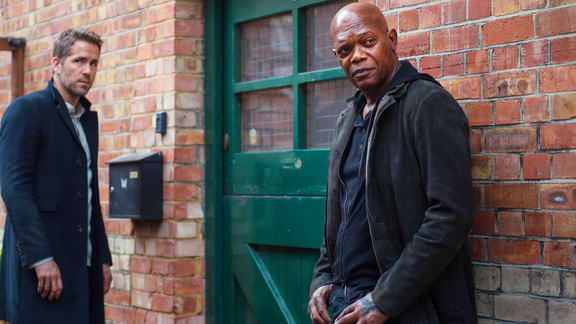 imagination run away with my 'the baddies are going to jump out of that bush – you must protect your brothers'. And being a family of boys we were always playing kidnapping games and army games.
Looking back, my whole life has been my training for my job; I could not imagine working in a different field, it is so natural to me to be a bodyguard. The only job that could possibly be any more natural would be being one of my brother's bodyguards (but they are not famous enough yet!)
I was not the most academic of youngsters and after school I joined the Army. The Army was great, I enjoyed pretty much every aspect of it however after 3 years I wanted to get out and achieve something by myself. I already knew that I wanted to be a bodyguard.
As soon as I left the Army I joined the British Bodyguard Association and they advised me to take some basic courses – SIA Training and Close Protection Courses. The Bodyguard Training was pretty easy for me with my Army background, but there were still a lot of things to learn, particularly tactics.
The main difference between the Army and my bodyguard work is that being a bodyguard is almost entirely preventative work, whereas the Army is mostly proactive. There is a lot more independent analysis to do in bodyguard work and sometimes we bodyguard and driver have surveillance work to do, which I find particularly interesting.
It was 8 years ago that I left the forces, I am still undergoing and am still learning; you learn something everyday in this job. Now I am about to start my own Bodyguard Agency.
Conclusion Being a bodyguard has totally changed my life. It gives me a real sense of worth and importance. There are not many jobs that you can do that make the difference between life and death.
Brian Tough challenges you to train with the best to become the best in close protection, surveillance training, SIA and bodyguard training with Argus Europe.
Our courses are accredited by EDEXCEL and covers all of the core competencies as specified by the Security Industry Authority (SIA).